A COMMUNITY OF CHEFS PROUD TO SHARE THEIR CULINARY HERITAGE.
COOK. EAT. INSPIRE.
Embark On A Culinary Trip.
At InspiringChefs we believe that behind every great dish there is a history, a culture, and an inspiring chef. That chef may be a Mother, an Auntie, a Cousin, or a Friend. They could be a Michelin-starred chef, a home-cook or a professional cook, but what brings them all together is their love of food, and the desire to carry on tradition, to share their passion, skills, and add in their own contemporary and visionary touch.
Weekly Meal Plan
Fridge-Stocking
We Shop, Cook & Deliver A Selection Of Ready Supper Meals At Your Doorsteps.
We take care of your daily chore.
We take away the burden of shopping and of cooking your supper meals daily. Our private chefs shop, cook and deliver ready meals at your doorsteps, weekly.
Cooking & fermentation Workshop
Take back control of your food intake by falling in love with cooking all over again.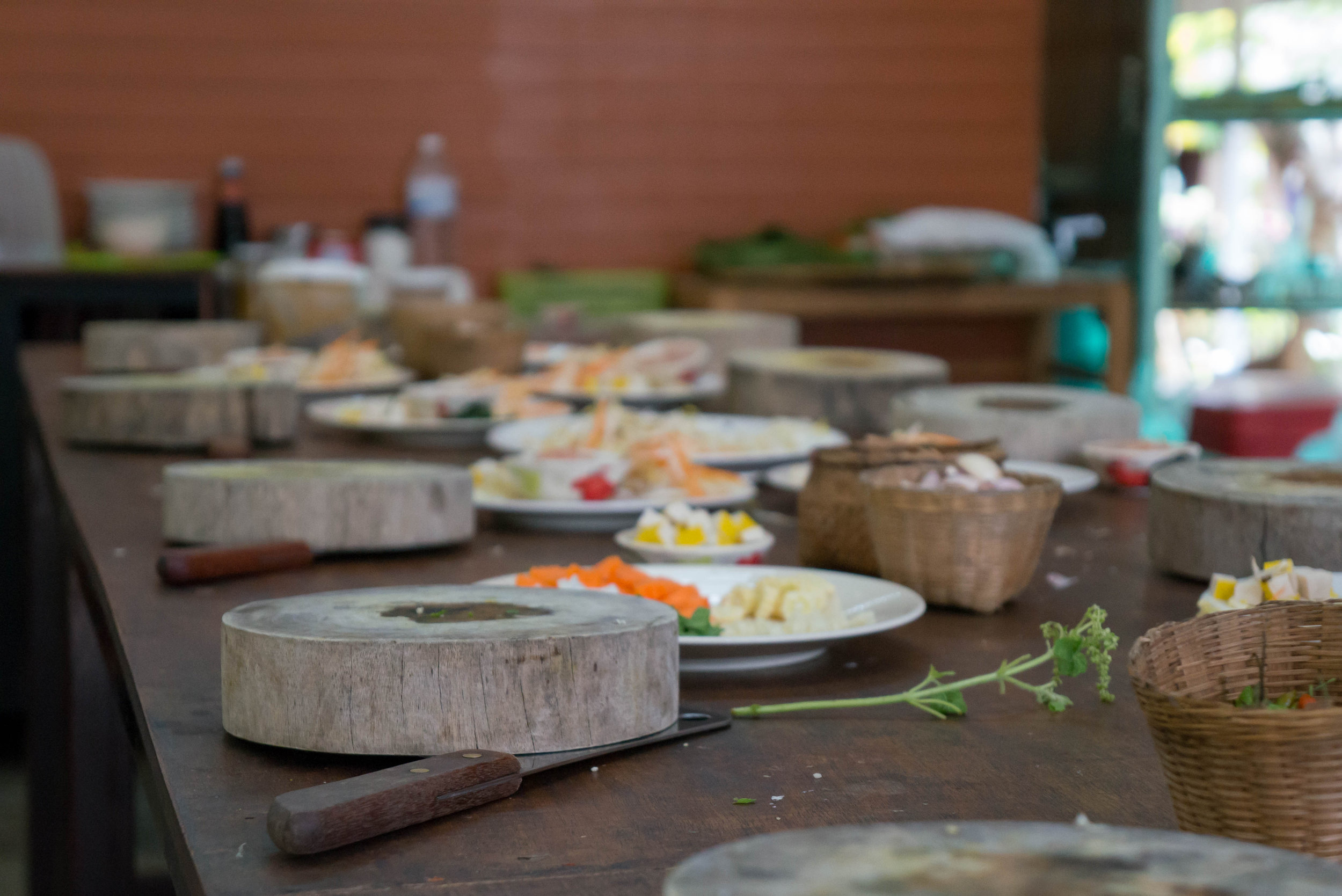 LET'S COOK AND FERMENT.
We curate some of the finest and most passionate cooks with recipes, techniques, and stories to share from all over the world.
Book a one-on-one class, throw a party with a difference, or meet other like-minded food-lovers at one of our open workshops and be prepared to leave feeling inspired. We take our passion very seriously.
Catering
We specialize in lesser-known cuisines from around the world.
A DESTINATION
From far West of Africa through to The Philippines, our mission is to bring-up the lesser-known cuisines at the fort front of our catering service.
Make your event even more special and unique with our touch of quirkiness.
Experience
Join one of our sought - after foodie events and enjoy mouth-watering tasting menus with good company.
Keep your eye on our experiences page to see when new things are Popping Up!
Looking to experience a truly foodie London? InspiringChefs host some exciting foodie experiences here in London. Let IC founder Carine take you on a trip to the market for authentic ingredients and learn about Cameroonian cuisine at an in-depth cooking class, or enjoy an 8-course West African banquet.
Choose from our selective set of experiences:
Matango Supperclub - A Cameroonian Foodie round-up.

Pickle & Mingle - Lacto-Ferment inspired Experience.

Brunching The Cameroonian Way.

Ail Des Ours - A Very Tempting Foraging Experience.
THE IDEA
The idea emerged from a real need for home made excellence, a return back to her roots, a nostalgia for simple yet well executed dishes. Where the focus was primarily on food and less on surroundings. A need to Learn; Cook and Share her culinary heritage. An idea that great food and skills should be easy to access. A believe that the best dishes are often delivered by those holding those secret family recipes.
THE PASSION
Passionate by lesser known cuisine, Carine spend a great deal of her time studying the origin of food and migration of specific ingredients. You can follow her other projects through pickleandminge.co.uk and marielittlejar.co.uk.
THE FUN FACTS
Born in Douala Cameroon, Carine has spent the first 14 years or her life in Yaounde where she started building the foundation for her interest for great food. She would spend hours with her aunt on Saturdays strolling the local food markets. But it is in France during her years at university that she developed her cooking skills even further. Carine has since met her Swedish husband in Dublin and now lives in Brixton with their two daughters. Nowadays, she spent most of her time planning for her next culinary events and developing her love for fermented food and in her allotment.
"I leave Carine's house feeling enriched by the experience ... happy to see how unfamiliar dishes are prepared and hear the story behind Carine's cooking"
— Killian Fox, The Observer